Hello! I hope this blog post finds you well. I'd like to thank Akaluv, The Eye-Dancers, Meher, and thesarahdoughty for stopping by and liking one or several of my Lessons to Practice posts over the past few weeks. You all help me keep my motivation alive 🙂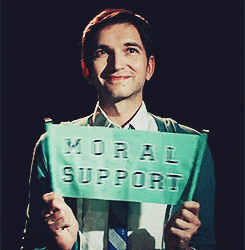 Last week, I briefly explored the archetypal three-act structure which defines all stories. I also touched on the basic elements of the Plot Points and Hero's Journey approaches, including their commonalities and differences. I thought I would exercise my own writing muscles by delving into the first seven steps of the Hero's Journey, as outlined by Paula Munier in Plot Perfect. I'm drawing upon my latest work, The Virility Project, in demonstrating how one might outline the Hero's Journey.
Without further ado, I present…
The Hero's Journey
The Virility Project
Act One (Beginning)

The Status Quo: Casimir Amador arrives at Purcell High School, eager to share his latest jersey design with his fellow lacrosse players, as well as see his girlfriend, Emma Laurent, walk the stage with their friends Perpetua Grace and Elijah Risser, in their Summative Benediction ceremony. The entire school seems to be buzzing with nervous excitement, as the rumor is that several of the First Primals are going to appear to congratulate the graduates during the Summative Benediction.
The Catalyst: Three bullied students storm Purcell with machine guns, pistols, and homemade pipe bombs, determined to take as many lives as they can in retribution for the scorn and physical degradations they received from several upper classmen. Casimir is able to escape outside with his friend Andy, but must take cover when the last remaining shooter begins opening fire on the responding police officers. Pursued relentlessly by Rustin Maynard, Casimir seizes a shotgun from one of the police cruisers and guns Rustin down.
Denial: Casimir, devastated by the act of violence he committed, is rushed to the hospital in a deep state of shock. He begins to show symptoms of PTSD, which are allayed somewhat as his parents and girlfriend arrive at Crossing United Hospital to comfort the seventeen-year-old survivor. Casimir denies having saved several of his classmates' and teachers' lives, and shuns First Primal Stephen Falwell's offer to bring him into the Operantis, the religious body that governs much of the country of Ameras. Casimir also rejects Falwell's proposition to have him join the Virility Project, an academic and military training program, as a mentor for the young adult trainees.
Encounter with the Guru: Casimir meets with First Primal Falwell at the Spire, the Operantis' main base of operations, several days after he is discharged from the hospital. He consults with Falwell on the Virility Project, and also talks with his friends about this new opportunity to help the citizens of Crossing begin their long and arduous healing process. Recovering from the 24 deaths at Purcell seems impossible, but Casimir and Emma are determined to try.
Acceptance and Action: After Casimir meets an outcast student at the hospital named Zachariah Bishay, he decides that the Shepherd program is worth a shot. He sits down with Falwell and agrees to enlist as a Shepherd, hopeful that he can serve as a positive role model for trainees like Zach. Both Casimir and Zach enlist in the Virility Project.

Act Two (Middle)

Trials and Tribulations, Friends and Foes: Now settled into the high-tech six-story complex known as The Virility Center, Casimir begins his training and slowly starts to get acquainted with the new recruits, whom Zachariah is among. Casimir receives grueling CQC training from Primal Guards Desi Jensen and Veronica Genevieve, strikes up a couple of soccer matches with new recruits Logan Woods and Austin Collins, and slowly reveals his psychological wounds to Peacekeeping Counselor and First Primal Miranda Ledra a refugee from Scopus who fled her home country with her daughter, Lily, as the War of Foreign Infringements raged on. Casimir also becomes wary of Head Primal Guard Alder Washburn, who seems too calculating and ruthless, as well as Noble Primal Giordano Jurist, the leader of Operantis and a former soldier who now aids in the liberation of refugees caught up in the War overseas.
The Edge of the Abyss: Just three weeks before the current class of trainees is set to graduate, Casimir and Zachariah make a chilling discovery: the Virility Center is really a front for a religious indoctrination ritual, as well as a weapons manufacturing program spearheaded by First Primals Odorico Siactori and Myra Washburn, and Head Primal Guard Alder Curtland. The trio will stop at nothing to carry out their Noble Primal's mission to perpetuate the War and allow the Amerian military to acquire the thirteenth Providence Scroll, the final sacred word of Allehm.
Come back next week to read second half of my Hero's Journey outline!
As you can see, boiling down your major plot points is essential in filling out your own Hero's Journey. I did my best to condense and summarize all of my key characters and story arcs without spoiling too much.
What do you think of the Hero's Journey approach? Do you prefer it or the Plot Points approach? Also, if you have any feedback on the first half of my own Hero's Journey outline, feel free to share it with me! I will graciously accept it.